HIRING A DRONE OPERATOR: WHAT ARE THE CONSIDERATIONS?
In recent years, the use of drones has soared to new heights, quite literally. Drones are no longer just a gadget for hobbyists; they have become indispensable tools for various industries and individuals alike. Whether you're seeking breathtaking aerial views for your special event, planning a construction project, or simply intrigued by the possibilities drones offer, this comprehensive guide will walk you through the considerations when hiring a drone operator. From understanding the technology and certifications to assessing costs and quality, we will cover everything you need to make an informed decision.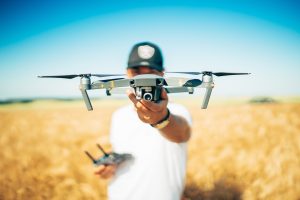 FIRST THINGS FIRST
Drones, also known as Unmanned Aerial Systems (UAS) or Unmanned Aerial Vehicles (UAVs), have revolutionized how we capture images and gather data. From stunning aerial photography to 3D mapping, drones have opened up a world of possibilities. As the demand for drone services continues to grow, you may find yourself contemplating the hiring of a drone operator. However, before you embark on this journey, it's crucial to understand the key factors to consider.
The first step in hiring a drone operator is to determine your specific needs. Some operators use basic GoPro technology, while others employ advanced 4K cameras with high-definition capabilities. It's essential to clarify your quality expectations and ensure that the operator's services align with your vision. Quality often comes at a price. While you might be tempted by lower rates, keep in mind that cutting costs may result in compromised footage or deliverables. Whether you require aerial photography or 3D mapping for a construction project, always prioritise quality to achieve the desired outcomes.
INSURANCE PLAYS A PART
You'll want to make sure the drone operator has the right insurance in place. Public Liability insurance is essential and the drone operator should have an adequate amount of coverage. In Australia, it is generally acceptable to have anything more than $12M of coverage however, $20M is advisable. In addition, insurance to cover a hull loss or any other property damage is also advisable. Finally, if the drone operator you are considering is being hired to provide not only the imagery but also advise based on the collected data, it is essential they possess Professional Indemnity insurance. This would be useful in the event a claim is alleged for negligence or a breach of duty arising from an error or omission during the performance of their professional services.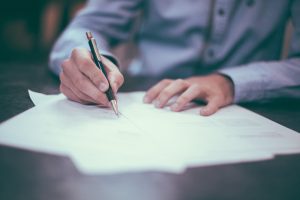 ARE THEY LICENSED AND/OR CERTIFIED?
Depending on the drone operation and and the aircraft being flown, certifications and licenses may be necessary. For example, if the drone does not fall into the Micro or Excluded category, the company you hire will be required to hold a Remote Operating Certificate (ReOC) and the pilot will be required to hold a Remote Pilots Licence (RePL). These qualifications allow a company and pilot to operate a drone under specific scenarios. Further approvals may be required from the Civil Aviation Safety Authority if your specific situation does not fall into this scope.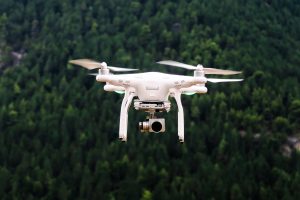 ARE YOU TRAVELLING?
If you're doing a destination wedding, for example, you need to make sure that you know the laws around drones in the country you're travelling to. Ensure that the drone operator you hire gets permissions to use the drones in said country, and that they are following the rules/laws in place. Additionally, the drone operator will likely add a fee on for their time while in transit as well as the cost of the travel itself. This is a standard practise for most companies that travel outside a given distance from their company location.
PERMISSIONS/APPROVALS MAY BE REQUIRED
Does the operator have permission, or can they get it, to operate their drone where you'd like the footage taken? Depending on where the drone is filming or capturing images, special permissions may need to be obtained in advance. If the property your drone operator is flying over is yours, then you will personally give permission to operate over your property, however, if the drone operator is flying over public space i.e a park or at the beach, permissions could be required from local councils in writing before the event. On top of this, if the flight takes place close by an airport or within controlled airspace, further approvals may be required from the Civil Aviation Safety Authority. Certifications, licenses and insurances will almost certainly be required in these sorts of scenarios.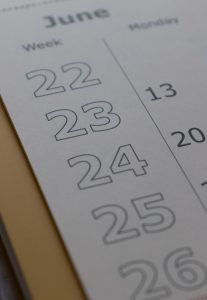 IS TIME AN ISSUE?
Some operators will charge based on the time the task takes, some by the project requirements. If you're charged based on time, be aware that getting a 10 minute video will definitely take more than 10 minutes. The drone must get into position, weather could be factor, and it may be that 60 minutes of actual footage needs to be recorded and then edited to get the ideal final product. Even if you're not looking for a video, capturing the right images can take time and images also need editing. If you are hiring a drone operator to create a 3D model or an orthomosaic, there will be an allocation of time for processing images to create the final deliverable product. Depending on the sort of accuracy required for the project, this may also significantly affect the cost.
WILL THEY EDIT OR PROCESS FOR YOU? 
If it's a high definition movie you're after, some operators may do the editing for you in which case you'll receive the completed project as a deliverable, while others will provide you with the raw materials straight from the drone which may need significant attention to colour correction, horizon leveling among various other requirements. Of course, you could complete these jobs yourself or you could hire someone personally to complete them for you.
ASK FOR REFERENCES AND CHECK REVIEWS!
It's always ok to ask for references before hiring – or you could look for testimonials online. Be aware that some business sites only post positive reviews, and you may need to dig deeper to get a clear picture. Be sure that the reviews you are reading are legit and come from a trustworthy source.
As you can see, hiring a drone operator is not as simple as a Google search and a phone call. You'll need to put in some time to research the company or individual that you hire to ensure that you get the service you need and that all bases are covered.
This is a high quality service, so expect to pay a higher price for it. If you see a really stand-out deal, research that company extremely thoroughly. Be sure you don't get ripped off because you were looking to save money, as that could cost you more in the long run.
When selecting a drone operator, consider UAS Imagery as a trusted option. We are certified with a Remote Operating Certificate by the Civil Aviation Safety Authority in Australia. Our experienced pilots hold licenses to operate drones commercially up to 25kgs and carry comprehensive insurances, including public liability coverage up to $20 million. With over 20 years of aviation industry experience, we are committed to delivering exceptional results for your drone-related needs.
In your pursuit of the perfect drone operator, prioritise quality, adhere to legal requirements, and make a well-informed decision to ensure your project soars to new heights.